Foliar Emission and Pseudostem Bio-Assays on Bananas as of June 12th, 2017
Starting May 15th, 2017, Salveo conducted a foliar emission (new leaves) and Pseudostem (trunk or stem thickness) bio-assays at the Company's previous in vivo testing farm in El Oro Province, Ecuador. The assay below demonstrates the number of days a plant makes a new leaf with and without Tectus Matrix.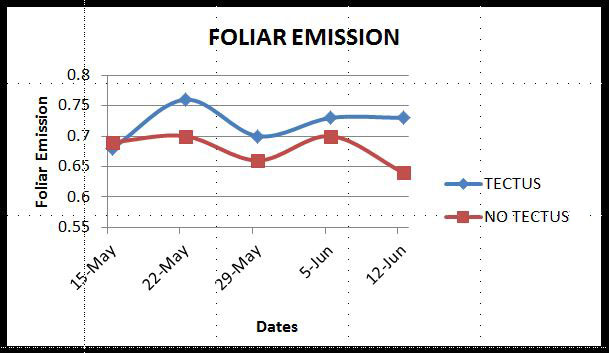 Foliar Emission – New Leaf Produced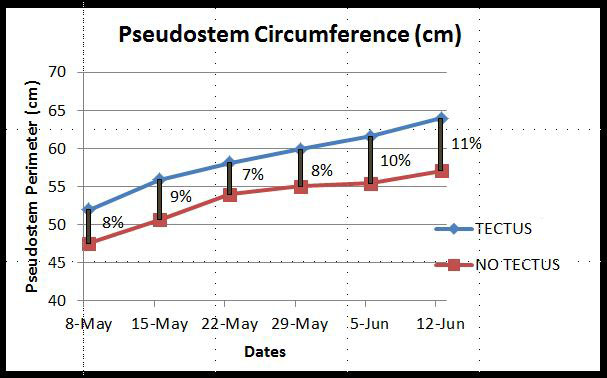 Psuedostem Assay
The above assays were congruently conducted and measured the circumference of each bar-coded Cavendish banana cultivar plant in the study. Tectus Matrix®had an eleven percent (11%) larger circumference in a short time compare to the Control Group. Future results on other crops will be very important.
The trunk of a banana is technically a Pseudostem and is composed of a bundle of leaf stems. The strength of the trunk is derived from the curvature of the leaf stems, and the way they overlap. Narrower stems mean less overlap, and therefore potentially less strength.
Banana Hands and Weight Assay
Salveo bio-assays and field tests near Machala demonstrated (September of 2016) bananas treated with Tectus Matrix® had increases of 17.75% more bananas by weight and 4.32% more hands at harvest over competing organic products.

Banana Hands and Weight Assay
Cacao Assays
Salveo conducted fields test on cacao from April 3, 2017 to the last evaluation completed on June 15, 2017. The fungal disease on cacao, called Monilla Moniliophthora Roreri, is a basidiomycete fungus that causes frosty pod rot disease (see photo) one of the most serious problems for cacao (Theobroma cacao— the source of chocolate) production in Latin America. It causes serious yield losses; spores are dry and powdery and are spread easily by water, wind, and pod movement and the disease infections are greatest during periods of high rainfall.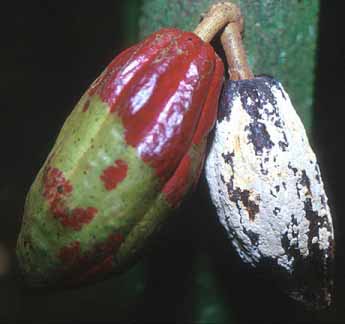 Cacao Yield Assay – Machala, Ecuador
Coffee Market
Coffee Leaf Rust (CLR), known as La Roya in Spanish and Hemileia vastatrix in Latin, is a devastating plant fungus that has destroyed coffee plants and farmers' lives for decades. CLR is the most economically devastating coffee disease in the world.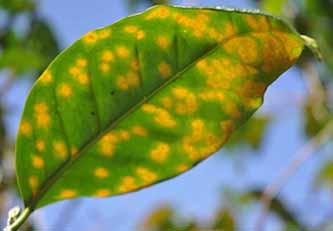 Coffee Leaf Rust
Coffee Bio-Assay
Salveo has tested a large number of small Arabic coffee plants infected with the deadly CLR fungus. These studies show that CLR is effectively controlled by Tectus Matrix®. A larger field study needs to be scheduled. As you can see in the chart below, Coffee Leaf Rust is not a Latin American problem only. It's global!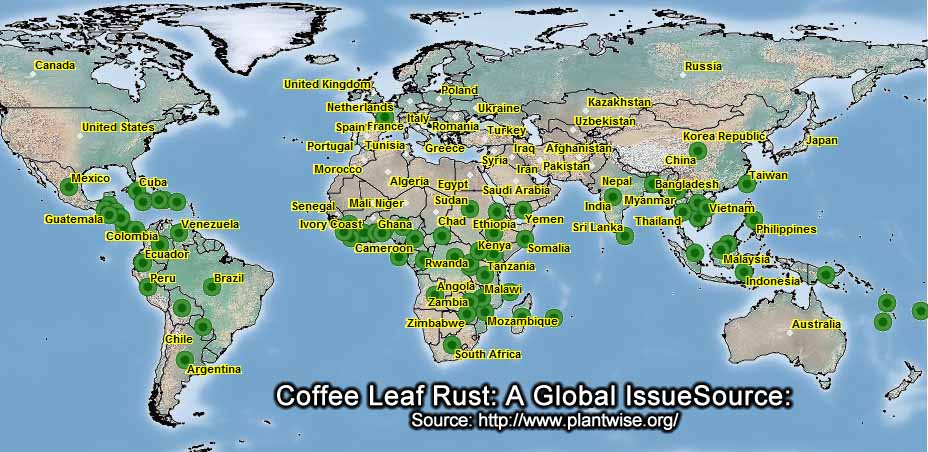 Coffee Leaf Rust – A Global Problem